What Is Google Ads, How It Works and Its Benefits
Google Ads is a tool that allows you to place ads on Google search results pages. When someone searches for a term related to your ad, your ad may appear next to the search results. Google Ads can be an effective way to drive traffic to your website and generate leads for your business. In this blog post, we'll discuss what Google Ads is, how it works, and its benefits.
What is Google Ads?
Google Ads is a form of paid advertising that allows you to place adverts on Google and its partner websites. It's a very popular way to advertise your business online, as it allows you to reach a large audience quickly and easily.
Types of Google Ads – Which Is Right for You?
Google Ads has a range of different types of adverts, so you can choose the right ones for your business.
The three main types of Google Ads are:
1. Search ads: these appear at the top of the search results pages when someone searches for a keyword or phrase that matches what you've targeted.
2. Display ads: these are banner ads that appear on websites across the Google Display Network.
3. Video ads: these are short, interactive videos that appear before other videos on YouTube and other partner websites.
How does Google Ads work?
Google Ads works by allowing you to create adverts that will appear on Google and its partner websites. When someone searches for a term related to your business on Google, they may see one of your adverts as a result.
When someone clicks on your advert, they'll be taken to your website. There, they can learn more about your business and may even purchase products or services from you.
What are the benefits of using Google Ads?
There are a number of benefits to using Google Ads for your business. These include:
The ability to reach a large audience quickly and easily.
The ability to target your adverts to specific audiences, based on factors such as location, age, and interests.
The ability to create ads that are specifically tailored to your target audience.
The ability to track the performance of your adverts, so you can see how well they're performing and make changes as needed.
If you're thinking about using Google Ads for your business, these are some of the benefits you can expect to enjoy.
Conclusion
If you are looking for an experienced digital marketing agency in Singapore that can help you with SEO and PPC, look no further than the team at I Like It Digital Agency. We have a proven track record of helping businesses achieve their online marketing goals, and we would be honored to partner with you to grow your business. Contact us today to learn more about our services or get started on your free consultation!
Don't miss to check: E-commerce SEO: Best Practices For Your Business in Singapore
About us and this blog
We are a digital marketing company with a focus on helping our customers achieve great results across several key areas.
Request a free quote
We offer professional SEO services that help websites increase their organic search score drastically in order to compete for the highest rankings even when it comes to highly competitive keywords.
Subscribe to our newsletter!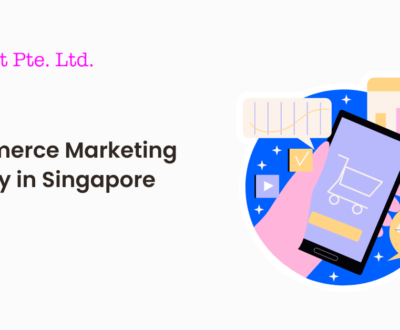 There is no doubt that eCommerce is a booming industry. But what…
[easy-share counters=1 counter_pos="inside" native="no" hide_total="yes" fullwidth="yes" fullwidth_fix="100"]